Election Day is officially November 3, 2020, but brand new election laws in Pennsylvania give local voters more options than ever to cast their ballots—which is good, considering the risks associated with the coronavirus this year.
You could visit your polling place on November 3 as usual, but in the wake of Covid-19, those locations have been drastically reduced throughout the city, so make sure you know where you're registered and give yourself extra time.
But why risk the chance of infecting yourself or others?
Socially distanced voting may be your best bet—and you can do that in two ways: By mail from the safety of your home (here's instructions on how to do that); or you can drop off your mail-in ballot at one of 17 satellite election offices conveniently located throughout the city. You can find a list of those here.
Whatever you do, it's important to formulate your game plan and act on it as soon as possible. Election officials have forecast extreme delays in vote counting, pundits are predicting a breakdown of the postal system, and much is riding on what happens November 3—especially here in Pennsylvania, a swing state that could determine the outcome of the race.
So it's up to us to get ahead of the game to ensure the process runs as smoothly as possible.
All set?
Below you'll find everything you need to know to vote in the 2020 General Election this November, including the candidates running for office, a list of their local endorsements and what ballot questions you'll be deciding on.
Want to skip right to the nitty gritty? See who's on the ballot in the PA 2020 primary for … 

Important Dates
Before we get to the fun stuff, be sure to take note of these important dates:
The deadline to register to vote in the 2020 general election has already passed. Want to make sure you're registered? Check here.
The deadline to request a new mail-in ballot for the 2020 general election has passed, but you can still pick up a replacement at a satellite election office if you had requested one before the cut-off date. This post explains more.
At this point, it is too late to drop your mail-in ballot into a mailbox. If you want to guarantee it gets counted, drop it off at a satellite election office. Those who have their ballots filled out and correctly dressed can move straight to the front of the line to deposit it in a drop box.
If you're going to the polls in person on Election Day, they will be open on Tuesday, November 3, from 7am to 8pm. Remember that you can get in line to vote before 7am, and you can vote as long as you were in line before 8pm—even if you don't get into the actual voting booth until later.
Also remember: Polling place locations have changed in the wake of Covid-19. Make sure you know where to go by checking here.

Who's on the ballot in Pennsylvania
President of the United States
Among many responsibilities, the President of the United States acts as the country's commander-in-chief, chief executive, and chief diplomat. In these positions, the president leads the national armed forces, establishes and upholds public policy, and acts as the primary representative of the U.S. in foreign relations.
REPUBLICAN: DONALD J. TRUMP AND MIKE PENCE (incumbents)
The current president, former real estate tycoon and reality TV star. Read more about his platform here.
Endorsements: U.S. Senator Pat Toomey, U.S. Representative Mike Kelly, U.S. Representative Guy Reschenthaler, Sen. Kristin Phillips-Hill, Haredi rabbi and co-founder of Talmudical Yeshiva of Philadelphia Shmuel Kamenetsky, Pennsylvania Republican Party, For a full list of coalitions, click here.
DEMOCRAT: JOE BIDEN AND KAMALA HARRIS
Biden is the former vice president of the United States, senator from Delaware, and Obama-era internet meme sensation. Read more about his platform here.
Endorsements: Governor Tom Wolf, Attorney General Josh Shapiro, Treasurer Joe Torsella, Sen. Bob Casey, Sen. Constance H. Williams, State Rep. Morgan Cephus, State Rep. Jason Dawkins, State Rep. Malcolm Kenyatta, former Philadelphia Mayor Michael Nutter, former Governor Ed Rendell, Philadelphia City Council President Darrell Clarke
LIBERTARIAN: JO JORGENSEN AND JEREMY "SPIKE" COHEN
Clemson University professor, former software industry consultant and one-time Libertarian vice presidential candidate. Jorgensen is the first woman to lead the Libertarian Party's presidential ticket. Read about her main issues here.
Endorsements: Libertarian Party of Philadelphia,Libertarian Party of Pennsylvania, U.S. Representative Justin Amash, Judge James P. Gray,

PA Attorney General
The attorney general of the Commonwealth is the top law enforcement official for the state, representing Pennsylvania in all legal matters brought against and by the state. The office is currently divided into four divisions: Criminal Law, Public Protection, Civil and Operations. It's a broad mandate, and as such they also lead several hundred prosecutors.
DEMOCRAT: JOSH SHAPIRO (incumbent)

Shapiro has faced praise and criticism from both sides of the aisle, at times picking battles with Trump over his travel ban, and at other points being lambasted by progressive Philadelphia District Attorney Larry Krasner. In the past few years the office has also taken action against perpetrators of the opioid crisis, and prosecuted predator priests in the Catholic church. Most recently, they partnered with the governor to warn against opportunistic price-gouging related to the Covid-19 crisis, and have hinted at forthcoming criminal charges against players in the state's oil and gas industry.
Endorsements: Pennsylvania Democratic Party, Pennsylvania State Education Association, PA NOW, PA AFL-CIO, Pennsylvania Conference of Teamsters, AFSCME District Council 47, CeasefirePA, Clean Water Action PA, President Barack Obama, Mayor Pete Buttigieg, Secretary Julián Castro, End Citizens United and Let America Vote, Brady Campaign, Moms Demand Action, Planned Parenthood PA, NARAL
REPUBLICAN: HEATHER HEIDELBAUGH

In Heidelbaugh's more than 35 years of experience, she has served as a trial lawyer, sat on the Governor's Commission on Judicial Appointments, served as an at-large member of Allegheny County Council, and was a partner in her law firm. She is committed to battling the opioid crisis, eradicating corruption in government, and being, as she puts it, "a full-time lawyer … not a cookie cutout politician from central casting."

Endorsements: U.S. Senator Pat Toomey, former U.S. Senator Rick Santorum, Pennsylvania GOP, and the Susan B. Anthony List Organization
GREEN: RICHARD WEISS

Pittsburgh native Richard Weiss worked as an attorney at the U.S. Agency for International Development in Washington, D.C. He studied law at the University of Denver and the American University in D.C., and earned an M.B.A. from the University of Chicago. His platform includes support for criminal justice reforms such as ending cash bail, and decriminalizing drug use and sex work. He wants to create citizens' police review boards to help hold police departments accountable to "strong police professionalism standards."
Endorsements: Green Party of Philadelphia, Green Party of Pennsylvania
LIBERTARIAN: DANIEL WASSMER

Wassmer is a graduate of Adelphi University and New York Law School. He is an attorney practicing in Doylestown, and works as an adjunct professor at Bucks County Community College. He has served as an assistant county solicitor in Bucks County, was a commissioner on the Delaware River Joint Toll Bridge Commission, and he is the former director of the Bucks County Housing Corporation. He is also a union member and has represented unions in court. He tells The Citizen that he is in favor of "legalizing marijuana for recreational use, decriminalizing all drugs … and [he is] in favor of not prosecuting victimless crimes (including those by willing sex workers)." He is an advocate of the second amendment, and is pro-choice.
Endorsements: Libertarian Party of Philadelphia, Libertarian Party of Pennsylvania

PA Auditor General
Just as the city controller is the chief fiscal watchdog of Philadelphia, the auditor general performs that function for the state of Pennsylvania. The office aims to eliminate waste and ensure state spending is compliant with law. They do this via financial audits on state agencies and dollars, and programmatic audits to ensure state initiatives are meeting goals effectively and efficiently.
DEMOCRAT: NINA AHMAD

A Bangladeshi immigrant, Dr. Nina Ahmad, would be the first woman of color appointed to a statewide executive office in Pennsylvania. She sat on President Obama's National Advisory Commission on Asian Americans and Pacific Islanders, and served as Mayor Jim Kenney's deputy mayor for public engagement. Her key campaign issues include implementing universal healthcare, protecting abortion rights, and raising the statewide minimum wage to $15 an hour.
Endorsements: State Senator Art Haywood, State Senator Katie Muth, Montgomery County Treasurer Jason Salus, She Can Win Political Action Committee, The 2nd Ward Democrats, Philadelphia's Southwest Coalition and Philadelphia Neighborhood Networks' Steering Committee, former President Barack Obama,
REPUBLICAN: TIMOTHY DEFOOR

As a former special investigator, fraud investigator, internal auditor, and current Dauphin County Controller, DeFoor has consistently fought for cuts to government spending and high transparency when it comes to taxpayer dollars. The Harrisburg native is committed to supporting his community and the broader Pennsylvania community by strengthening the economy to provide increased job opportunities.
Endorsements: Pennsylvania GOP
GREEN: OLIVIA FAISON

A third-generation Philadelphian, Faison is a proud block captain, entrepreneur, chair of the Health Center #4 Advisory Committee and secretary on the Board of Directors for the City of Philadelphia health centers. She has also served as the inspector of elections at her polling place since 2008. Faison is passionate about climate change, particularly when it comes to promoting  clean energy alternatives and clean water supply.
Endorsements: Green Party of Pennsylvania, Green Party of Philadelphia,
LIBERTARIAN: JENNIFER MOORE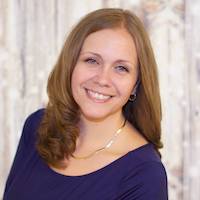 Jennifer Moore is the auditor of Upper Providence township and vice chair of the Libertarian Party of Pennsylvania. She is a graduate of Grand Valley State University. She does not have a candidate page, and her Facebook page does not list her platform.
Endorsements: Libertarian Party of Philadelphia, Libertarian Party of Pennsylvania

PA State Treasurer
The state treasurer, a position held in 48 states, is the head banker and the custodian of the treasury in the state. Typical responsibilities of the state treasurer include depositing state money, keeping track of and managing any investments, and budgetary work (handling surpluses and deficits).
DEMOCRAT: JOSEPH TORSELLA (incumbent)

The current state treasurer graduated from Penn with a degree in economics and history, and continued his studies at Oxford as a Rhodes scholar. He served a year as deputy mayor for policy and planning in Philadelphia, and six years as president and CEO of the National Constitution Center. He worked at the United Nations as an ambassador for Management and Reform, and was an architect and spokesperson for the Obama Administration's reform plans. His priorities center around innovation, public service, and supporting low and middle income families, as well as accountability and transparency for Pennsylvania's government.
Endorsements: United Mine Workers of America, former President Barack Obama
REPUBLICAN: STACY GARRITY

Garrity graduated with a degree in finance and economics from Bloomsburg University of Pennsylvania, and later received a certificate from the Cornell University Business Management Institute. She worked as a vice president at Global Tungsten & Powders Corp. while serving in the U.S. Army Reserve. Her performance as an officer in charge of an internment camp brought her to national attention. Garrity was deployed three times throughout her time with the Army Reserve, ending with the title of colonel, and earned two bronze stars for her service. She is running on a platform of budget transparency, returning money to Pennsylvania taxpayers, eliminating waste and hidden fees and making education affordable.
Endorsements: Former Congressman Tom Marino, retired U.S. Marine Oliver North, Pennsylvania GOP
GREEN: TIMOTHY RUNKLE

Runkle, a resident of Lancaster, has a degree in geology from Millersville University, and works as a senior project manager in the environmental consulting industry. He also currently serves as treasurer of the Green Party of Pennsylvania. He has served in the Judge of Elections Office in Elizabethtown, and, in 2019, he was elected Elizabethtown tax collector via a write-in campaign, though he chose not to assume that office. He helped develop GreenWave, an educational and outreach program designed to help independent and third party candidates gain ballot access.
Endorsements: Green Party of Pennsylvania, Green Party of Philadelphia,
LIBERTARIAN: JOE SOLOSKI

Soloski has run his own accounting firm for nearly 30 years, but has worked in public accounting since 1979. He has also served as comptroller and financial analyst for multiple companies. The issues he's most passionate about include cutting legislator pay and benefits, eliminating the state inheritance tax, reducing the corporate net income tax and expanding the hemp industry.
Endorsements: Libertarian Party of Philadelphia, Libertarian Party of Pennsylvania

U.S. House of Representatives
Philly is home to three Congressional Districts. The 2nd District covers most of the area east of Broad Street and north of Center City. The 3rd District encompasses most of West Philly and Center City. The 5th is an oddball in that its borders cross over three counties, with the largest coverage in Delaware County, a portion of South Philly and a small slice of Montgomery County.
Philadelphia's section of the 5th includes portions of deep south Philly. Your ballot will display the options only for your district. Maps of each district can be found on the Committee of 70's website.
U.S. House of Representatives: District 5
DEMOCRAT: MARY GAY SCANLON (incumbent)

Freshman congress member Scanlon is a graduate of Penn Law School. She is an education and human rights attorney and advocate, serving as an attorney at a major national pro bono counsel that served low-income individuals and nonprofits. She has also served at the Education Law Center, as president of her local school board, and as co-chair of the Voting Rights Task Force of the Association of Pro Bono Counsel. Her priorities include voting rights, education, common sense gun safety legislation, and protecting the rights of children, families, veterans and seniors.
Endorsements: Former PA Governor Ed Rendell, The Philadelphia Inquirer, Giffords: Courage to Fight Gun Violence, Delaware County Democratic Committee
REPUBLICAN: DASHA PRUETT

Pruett was born and raised in the former Soviet Union, and moved to Drexel Hill in 1980. She is running on a platform of pro-America, pro-capitalism and anti-socialism, defending our Constitution and Constitutional rights, including the Second Amendment, and ending government funding of Planned Parenthood in order to reallocate funds to family and adoption services. Other issues of concern include support for legal immigration, reducing violence by focusing on mental health, and support for law enforcement.
Endorsements: Firearms Owners Against Crime, former Philadelphia City Council candidate Pete Smith, Trump/Pence 2020 Senior Advisor Martha Boneta, PA State Senator Doug Mastriano, Fox News' Kathy Barnett, Bobby Lawrence of Franklin PA County Republican Committee, Republican candidate for U.S Congress Joe Billie, former Inquirer conservative columnist Christine Flowers

U.S. House of Representatives: District 2
DEMOCRAT: BRENDAN BOYLE (incumbent)

Boyle has been a representative for various districts in Philadelphia since 2015, when he began by representing the 13th District. When the city was redistricted in 2018, Boyle ran successfully to be a representative for the 2nd District, which is where he is today. He most recently participated in the Committee on Ways and Means and the Committee on Budget and has a platform that is focused on budget, education/student loans, environmental security, and government reform.
Endorsements: Humane Society Legislative Fund, NARAL Pro-Choice America, National Education Association, Sierra Club
REPUBLICAN: DAVID TORRES

Torres is a lifelong Philadelphia resident. He is a retired healthcare worker and has direct experience managing programs for drug and alcohol recovery. He also worked as a director of shelters and outreach programs in Philadelphia. Torres main issues include fighting the opioid epidemic and he wants to support small businesses and bring investors to the city.
Endorsements: N/A

U.S. House of Representatives: District 3
DEMOCRAT: DWIGHT EVANS (incumbent)

Congressman Evans is a graduate of Germantown Friends High School, Community College of Philadelphia and LaSalle University. He served as PA state representative for 36 years, and was elected the first African-American chairman of the House Appropriations Committee. He currently serves as representative for the 3rd District of Philadelphia, as well as serving on the Ways and Means Committee and the Small Business Committee. Evans plans to advance issues such as protecting healthcare and reducing health disparities, advocating for gun reform and criminal justice reform, and supporting small businesses.
Endorsements: Everytown for Gun Safety, Humane Society Legislative Fund, J Street PAC, National Education Association, Planned Parenthood Action Fund, Sierra Club
REPUBLICAN: MICHAEL HARVEY

Harvey is a paralegal from West Philadelphia who is running on a platform of economic improvement and educational change for competitiveness in the global economy. He spent over 20 years in the U.S. Navy Reserves and U.S. Air Force Reserves, and is currently serving in the 60th Ward as a Philadelphia committee person and the ward chairperson.

Endorsements: Philadelphia GOP

Pennsylvania State Senate
The PA Senate is the upper house of Pennsylvania's legislative body, and the final stop for bills created in the house. Like the U.S. Senate, it is smaller than the lower house. Unlike the U.S. Senate, which gives each State two seats evenly, state senators all represent proportional districts. Republicans currently hold a 34-16 majority, which is enough to override a governor's veto with a two-thirds majority without any help from democrats. None of the state senators up for re-election this November face challengers.
Pennsylvania State Senate: District 1
DEMOCRAT: NIKIL SAVAL

Saval was the first Asian-American to be elected ward leader of the 2nd Ward in Philadelphia. In 2016, he was a leader in the Bernie Sanders campaign and also organized campaigns to fight for change in the Democratic Party in 2018. He is also an author and co-editor of literary magazine n+1, backed by progressive group Reclaim Philadelphia. He is running on a platform of housing for all, healthcare for all, safe and equitable education, and a Green stimulus plan for Philadelphia. Saval is running unopposed.
Endorsements: Bernie Sanders, Philly Democratic Socialists of America, Sunrise Movement, Reclaim Philadelphia, UNITE HERE Philly, Democratic Socialists of America, People's Action, Philadelphia councilmembers Kendra Brooks and Isaiah Thomas, PA State Representative Elizabeth Fiedler, PA State Representative Rick Krajewski, Philly Sheriff Rochelle Bilal, Faculty and Staff Federation of Community College of Philadelphia

Pennsylvania State Senate: District 3
DEMOCRAT: SHARIF STREET (incumbent)

Street has served the 3rd District on the Pennsylvania State Senate since 2017. Since 2018, he has served as the vice chair of the Pennsylvania Democratic Party. Before being elected, Street worked as a lawyer and in the Senate office in various roles, including chief legislative advisor to the Democratic Chair of the Housing and Urban Development Committee. His platform consists of an emphasis on improving health care access, funding public education, investing in technology access, and he is a well known advocate for housing in Pennsylvania. Street is running unopposed. 

Endorsements: Liberty City LGBT Democratic Club, State Senator Shirley Kitchen, Electrical Workers Local 98, Laborers Unidentified, Painters & Allied Trades District Council 21

Pennsylvania State Senate: District 5
DEMOCRAT: JOHN SABATINA JR. (incumbent)

Sabatina Jr. has served a representative of the Pennsylvania 5th District since 2015. He currently serves as the Democratic Chairman of the Transportation Committee, and he is a member of the Senate Aging & Youth, Agriculture & Rural Affairs, Community Economic & Recreational Development, and Judiciary committees. His prioritized policies include victims' rights, crime prevention, elder rights and neighborhood development. Sabatina Jr. is running unopposed.
Endorsements: TBA

Pennsylvania State Senate: District 7
DEMOCRAT: VINCENT HUGHES (incumbent)

Hughes has been a PA state senator since 1994. Before that, he served as a member of the Pennsylvania House of Representatives from the 190th District. He is currently the chair of the Appropriations Committee, as well as a member of the Rules and Executive Nominations, Intergovernmental Operations and the Finance committees. He prioritizes legislation regarding education and the safety of educational institutions, housing assistance, police reform and racial justice, as well as providing for small businesses in the wake of Covid-19. Hughes is running unopposed. 

Endorsements: Planned Parenthood Pennsylvania Advocates, the Voter's Self Defense System, AFSCME Council 13 PAC, Democracy Fund, Carpenters Legislative Program, Pennsylvania State Education Association PAC

Pennsylvania House of Representatives
State Representatives are all elected on even-numbered years to two-year terms. They serve small districts of about 62,500 residents. The size makes these races much more grassroots, even personal. If you know the candidates in your area, it's likely through door-knocking, house parties and community outreach rather than radio and TV.
With folks running in 26 districts, there are way too many to list here. Check the Committee of 70's nifty Digital Ballot Tool to see who's on the ballot in your area.
What Are the Ballot Questions?
The first three ballot questions Philadelphia voters will be deciding on in November stemmed from the racial protests that followed the police killing of George Floyd in late May.
Ballot Question No. 1
Shall The Philadelphia Home Rule Charter be amended to call on the Police Department to eliminate the practice of unconstitutional stop and frisk, consistent with judicial precedent, meaning an officer must have reasonable suspicion that a person is engaged in criminal activity in order to stop that person, and, therefore, an officer cannot stop someone unlawfully because of their race, ethnicity, gender, sexuality, religious affiliation or expression, or other protected characteristic?
Find a good overview here.

Ballot Question No. 2
Shall The Philadelphia Home Rule Charter be amended to create the Office of the Victim Advocate to advocate for crime victims and to work with victim-services providers to coordinate, plan, train, educate, and investigate issues relating to crime victims?
Find a good overview here.
Ballot Question No. 3
Shall The Philadelphia Home Rule Charter be amended to provide for the creation of a Citizens Police Oversight Commission, and to authorize City Council to determine the composition, powers and duties of the Commission?
Find a good overview here.
Ballot Question No. 4
Should the City of Philadelphia borrow ONE HUNDRED THIRTY-FOUR MILLION DOLLARS ($134,000,000.00) to be spent for and toward capital purposes as follows: Transit; Streets and Sanitation; Municipal Buildings; Parks, Recreation and Museums; and Economic and Community Development?
Find a good overview here.
Additional reporting for this voter guide was provided by Sophie Borgenicht, Nina Dilworth, Elena Musher Eisenstadt, Nick Marzano and Isabel Mehta
Header photo by Phillip Goldsberry on Unsplash