Typically when Memorial Day rolls around, parents, students and teachers alike know they can breathe a sigh of relief as the last day of school finally nears. But this year, with so much uncertainty surrounding education (and everything), we can't afford to check out.
Instead, we need to dig in to support our students, educators, and school communities—even if we need to do it from a distance.
We talked to those on the education frontlines to get tips on the most meaningful ways to help now, and as we look ahead.
How to help Philly schools now
1. HELP MAKE WI-FI UNIVERSAL
The School District of Philadelphia was able to purchase 2,500 mobile hotspots through a grant they received from the state. But those units cost roughly $185 each, and need to be renewed annually, which will be especially critical if students can't get back into classrooms in the fall.
"This is a civil rights issue," says Scott Gordon, the CEO of Mastery Charter Schools. "We have a systemic, structural barrier for thousands of children to access education. This is an opportunity to fundamentally disrupt the inequity that occurs every day and is only being further highlighted by the pandemic."
Visit The Fund for the School District of Philadelphia to donate directly to its TECH Fund, and donate to Mastery Charter Schools here.
2. CELEBRATE GRADS
The District will hold an hour-long virtual graduation ceremony on Tuesday, June 9, at 11am (Details here.)
But the class of 2020 has been deprived of so many milestone celebrations. If you have access to resources like advertising, billboard, commercials or any other public displays, reach out to the Fund for the School District of Philadelphia to help with their campaign of celebration.
Or, join Elkins Park resident and kindergarten teacher Kelli Wyatt's grassroots Facebook group, "Adopt a High School Senior 2020," which is raising scholarship funds for graduating seniors. So far, the group has raised $25,000 to help more than 500 students.
3. KEEP KIDS READING
In the spirit of minimizing the summer slide and, now, the Covid slide, the literacy program Read to Succeed is looking for donations and volunteer (online) readers. Donate here (select Read to Succeed from the dropdown menu) and contact Read to Succeed for info on being a community reader.
The Center for Black Educator Development is looking for high school and college students who want to develop skills as aspiring teachers, and impact the literacy rates of rising first through third graders in our communities. Sign up and learn more here.
You can also support Read by 4th, by donating to the Free Library of Philadelphia Foundation and designating that your donation should go to Read by 4th. They'll also be launching a new summer volunteer portal on their website soon, to recruit people to read aloud virtually.
And if you want to donate children's books, you can contact Read by 4th's partner, Tree House Books, to donate books that will then be redistributed to families.
4. EMPLOY TEENS THIS (VIRTUALLY)
Philadelphia Youth Network is committed to working with the School District to provide students with virtual employment and shadowing opportunities this summer. Go here to donate money, offer opportunities, or (if you're a student) apply for work.
5. SUPPORT SPECIFIC SCHOOLS
Contact your neighborhood school, kids' school, your alma mater, or whatever individual schools you feel a connection to, and ask what needs they have and how you can help. You can find email addresses for leaders of Philly public schools on their individual home pages.
In addition to its broader campaigns, the Fund for the School District of Philadelphia also has its Philly FUNDamentals program, where individual schools post the things they need here.
6. SUPPORT INDIVIDUAL TEACHERS
Educators around the country are continuing to post their specific classroom needs online at Donors Choose. You can find local teachers' requests here.
7. HELP SCHOOLS GET MORE FUNDING
Facing a projected $38 million funding shortfall for the 2020-21 academic year, the School District launched the Fund Our Schools advocacy plan, a call-to-action encouraging people to use their voices to advocate for public education funding.
The District is asking that you call and email your state senator, state representative, and Governor Wolf, and join their social media campaign, #fundourschools, to let them know that you are counting on them to Fund Our Schools. For more info, see here.
"What the teachers need are resources for the kids, and the way that the public can help most at this time is by becoming advocates for the funding for the school district," says Jerry Jordan, president of the Philadelphia Federation of Teachers. He says the next few weeks are crucial, as budgets are being finalized. "We need the support of parents and others who really care about education and the city to advocate for schools to be well-funded."
8. ADVOCATE FOR SAFER BUILDINGS
While you're at it, says Franklin Learning Center teacher Jessica Way, demand politicians treat schools like the frontlines in the battle against Covid-19 and teachers like frontline workers—who need buildings that are safe, healthy and clean.
Even before the pandemic, our school facilities were plagued with environmental crises that displaced and disrupted the academic year and jeopardized public health. "We're still fighting for lead and asbestos abatement," Way says. "With the increased building staff needed to maintain clean schools during the pandemic, let's tackle some of these ongoing environmental issues as well."
9. TELL TEENS TO VOTE!
The best way for young people to ensure our elected officials are listening to their educational needs? By casting a ballot.
Vote That Jawn, the local grassroots initiative spearheaded by author/playwright/Penn professor Lorene Cary and a team of students, is determined to get 10,000 first-time voters to register and vote in 2020. Show them how easy it is as VoteThatJawn.com.
10. SPEAK UP
The District's parent and guardian survey is live until June 5, which means there's still time for you to share your thoughts on your child's school, including how it's pivoted during the pandemic.
And you can attend the School Board's virtual meetings by submitting testimony in writing or sharing it during the meeting via their virtual platform.
Info on the next meeting is here, but every meeting has a separate link, so be sure to check the school Board's "Meetings" tab on their webpage. Email the School Board for additional info.
11. BE EMPATHETIC
"Assume that whomever you're talking to is doing the best that they can," says Maureen Boland, a ninth grade English teacher at Parkway Center City Middle College (and occasional Citizen columnist). She'd like to see more teachers have more faith in families.
"Sometimes we, as teachers, don't have a great imagination about what families are contending with. I talked to ten kids one morning, and two of them had lost people to the virus. Start with the assumption that everybody is doing the best that they can and nobody is trying to beat the system."
12. HAVE PATIENCE
Ismael Jimenez, a high school teacher of African American history at Kensington CAPA, is not only teaching his students from home—but juggling his four sons, while his wife, an essential worker, is out of the house. "Teachers are putting all of their effort into this," he says, but there's no way to completely mimic the school-based experience, in terms of socialization and everything else that happens in a classroom setting.
13. SHARE YOUR SKILLS
Jimenez points out that many teachers would welcome parents or community members to share their passions and skills with (virtual) classrooms. "Put yourself out there, reach out to teachers, and get involved," he says.
Are you a scientist who can make a guest appearance to spice up a high school chem class? A musician who can drop into virtual band rehearsal? A Philly-phile who can teach a 4th grade history lesson on the region? Raise your hand—teachers—and students—will thank you.
14. GET PPE READY FOR KIDS
Way points out that when schools do reopen, we'll need to make sure kids have appropriate personal protective equipment (PPE)—not just for the sake of others in the building, but to ensure kids aren't bringing the virus home. Many students, as Donald Price of Asociación Puertorriqueños En Marcha points out, live with grandparents in inter-generational homes.
Franklin Learning Center's Jessica Way also foresees a greater need for hand sanitizer; if and when school does resume, ask your child's teacher if they're seeking bottles of it, or call a school and see if you can donate some to them.
15. DON'T OVERLOOK PARA EDUCATORS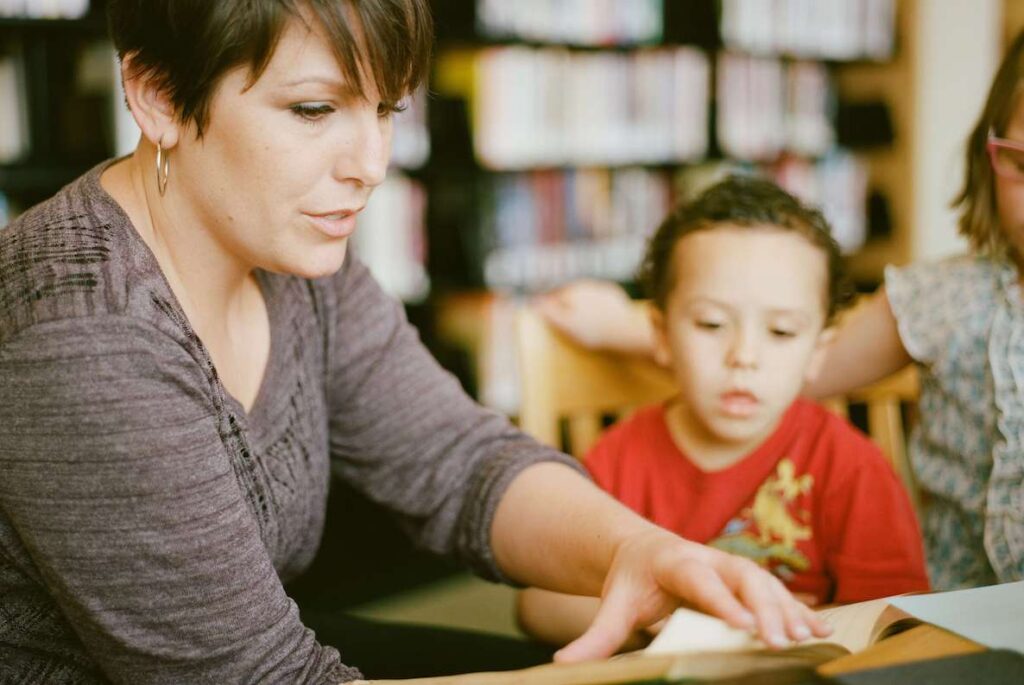 The School District of Philadelphia employs 2,500 para educators, who are in schools to support our most vulnerable students—like immigrants, those with special needs and those for whom English is a second language.
Philly welcomes "paras," as they're known, into the Teachers Union, and they do have contracts—but their pay is dismal: They start at $15,000 a year, and max out at $30,000.
Leah Wood, a teacher at Feltonville School of Arts and Sciences, leads the local grassroots Para Power initiative and says that many paras work second and third jobs, and struggle to pay their bills or support their families.
Para Power has started a relief fund to help support paras in-need, and welcome more voices calling on their Council people and the School District for higher wages, more professional development, and more tech support (many paras are currently using Google Classroom on their phones, because they don't have access to a laptop). Donate here.
16. DON'T FORGET TO FEED OUR STUDENTS
As the frequency of meal distribution days goes down, and particularly as we head into summer months when students often have less access to food, kids and their families will still need healthy meals.
One way to help: The School District of Philadelphia will be sending all families EBT cards in the amount of about $365, to be used for food, using Federally-allocated funds. If yours is not in-need, don't throw it away or send it back. Instead, local community organizer and former City Commissioner candidate Marwan Kreidie suggests using it for your groceries, and then donating that same amount to a food relief organization like West Kensington Ministry, which runs several food and assistance programs, particularly for immigrants.
Philabundance also welcomes donations through their Covid-19 relief fund here, and you can call your local food bank or pantry to see what needs you can safely support while still following social distancing guidelines.
Asociación Puertorriqueños En Marcha's Price encourages people to give whatever they can. Just ask yourself, he says: What do I have that other people might need?
Photo by Santi Vedrí on Unsplash