Philadelphia boasts one of the most impressive Black histories in the country thanks to a host of incredible African American people who lived here and changed the world by making significant—and ground-breaking—impacts in the fields of science, architecture, art, music, medicine and astronomy.
A few years ago, we tapped former NBA great Charles Barkley to spotlight just 28 of those individuals, many of whom didn't make it into the history books or even the newspapers of their time. The idea stemmed from Barkley's experience talking to high schoolers throughout his career and finding that too many Black students had ambitions to be either rappers or NBA players.
As he put it to them: That's not going to happen. None of this is going to change without role models showing another path.
Keep reading for mini biographies on some of these people, with links to more-detailed descriptions from our Charles Barkley's Philadelphia Black History Month All-Stars project. The list includes the first Black woman to graduate from Penn Law, the first African American to make it to space, a fiery transgender advocate gone too soon, the first Black woman elected to a state legislature in the country and more.
RELATED: Learn about dozens more incredible Philadelphians in our list of Women's History Month All-Stars.

Architect
(April 30, 1881 – April 23, 1950)
Julian Francis Abele was the first Black graduate of Penn's architecture school in 1902 and spent most of his career as chief architect of the famed firm of Horace Trumbauer.
He is said to have designed over 400 buildings, including the Philadelphia Museum of Art, the Free Library of Philadelphia, the Land Title Building, Harvard University's Widener Memorial Library and much of Duke University's campus.
Still, true to the times he lived in, Abele was not credited for most of his work until after his death. He was not allowed in Penn's dorms or cafeterias as a student; and he was not admitted into the American Institute of Architects until 1942.
According to his family, Abele refused to visit the buildings he designed at Duke because "he did not wish to experience the harsh segregated 'Jim Crow' laws of the South."
More facts and quotes from Julian Francis Abele

Lawyer
(January 2, 1898 – November 1, 1989)
The first Black female lawyer in Pennsylvania, Sadie Alexander was Philly's assistant city solicitor at a time—the 1930s—when few women of any race held city titles. Later, she helped author President Harry Truman's report on civil rights.
Even as a young woman, Alexander knew that education was the key to her success. She was the first Black woman to graduate from Penn Law, and the first in the nation to get a Ph.D. in economics (and only the second Black female Ph.D. recipient in the country)—two of her five eventual degrees.
More Sadie Alexander facts and quotes

Preacher/Civil Rights Activist
(February 14, 1760 – March 26, 1831)
An inspiration to Frederick Douglass and Martin Luther King Jr., Allen was a religious man—and wholly devoted to the African American cause.
He was born into slavery and bought his own freedom at the age of 23. After hearing a Methodist preacher speak out against slavery, Allen became a Methodist himself.
In 1794, he and 10 others founded the Bethel Church, a Black Methodist church that stood on a plot of land, in what is now on the edge of Society Hill, that Allen purchased with his meager earnings as a chimney sweep and shoemaker.
Allen and his wife used the church for prayer, but also as a stop along the Underground Railroad for hiding runaway slaves. W.E.B. Dubois called Mother Bethel, "By long odds the vastest and most remarkable product of American Negro civilization."
It became more vast and remarkable once it turned into a subsidiary of the African Methodist Episcopal Church (A.M.E.)—the first national Black church in the United States. Allen was an early face of the civil-rights movement, and Richard Newman went so far as to call Allen "[The] Black Founding Father."
More Richard Allen facts and quotes
RELATED: This chronological timeline illustrates how the City of Brotherly Love helped shape Martin Luther King Jr.

Physician
(November 1, 1848 – June 1 or 2, 1919)
The daughter of abolitionists, Anderson graduated as the youngest in her class and earned her B.A. at 19.
She taught elocution, drawing and music until 1875, when she decided she wanted to go into medical school.
After initially being rejected because of her race for an internship at Boston's New England Hospital for Women and Children, Anderson went in person and awed the board, who unanimously voted to hire her. She returned to Philly, opened her own dispensary and medical practice, and then began teaching hygiene and public speaking.
She also opened her own liberal arts school Berean Manual Training and Industrial School that was praised by W.E.B. DuBois, along with her other work for the Black community in Philadelphia.
More Caroline Still Anderson facts and quotes

Singer
(February 27, 1897 – April 8, 1993)
Despite the resistance Anderson faced in venues across the country, she became one of the city's fiercest and most successful performers, as well as a deliberate (and inadvertent) Civil Rights hero.
She played with the New York Philharmonic in 1929, but is best known for her Easter Sunday 1939 concert on the steps of the Lincoln Memorial before 75,000 people, with millions more listening live on NPR.
That show happened because the Daughters of the American Revolution in Philadelphia refused to allow Anderson to perform at Constitution Hall, prompting Eleanor Roosevelt to resign her DAR membership and arrange the open-air show for Anderson in D.C.
Anderson toured extensively throughout Europe, where her remarkable talent was appreciated by none other than Arturo Toscanini, who told her, "Yours is a voice such as one hears in 100 years."
Back home, it wasn't until 1955 that she became the first African American to sing at the Metropolitan Opera. She fought for more than just her own chance at fame: She was a major part of the civil rights movement, performing in D.C. again for the March on Washington in 1963.
More Marian Anderson facts, quotes and videos
RELATED: Opera Philadelphia had the guts to overhaul its entire way of presenting opera in 2017. Has the gamble paid off?

LGBTQ Activist
1963-2015
Charlene Arcila came out as a transgender woman as soon as she moved to Philadelphia from Mississippi in 1990.
She worked for the Philadelphia AIDS Consortium for 20 years, during which time she also founded the Philadelphia Trans-Health Conference—now the largest conference for transgender and gender-nonconforming people to provide health care and wellness support. It grew every year since its inception with 7,000 people attending in 2017.
Arcila also led the grassroots movement to ban gender markers from SEPTA passes in 2013, arguing them discriminatory against transgender and gender-nonconforming people. She served as treasurer for the William Way LGBT Community Center and as a member of the board of directors for the Mazzoni Center, a health care provider in Philly that serves the city's lesbian, gay, bisexual and transgender communities.
Arcila passed away in 2015, leaving a prominent and lasting legacy on the trans and queer community of Philadelphia.
RELATED: Lend time and/or money to these 15+ local orgs working to uplift our LGBTQ citizens by moving the needle on civil rights and social justice

Singer / Actress
March 29, 1918 – August 17, 1990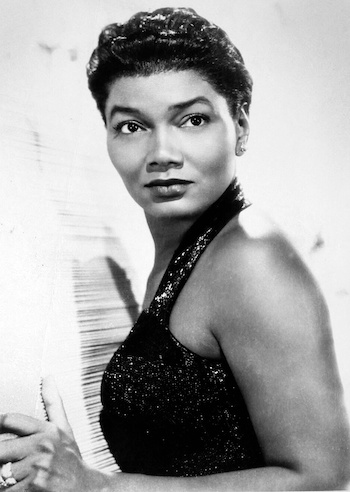 Pearl Mae Bailey was a rousing singer and actress, known for live performances that mixed humor and music, and for a long stage and movie career. She got her start in Black Philly nightclubs in the 1930s, performing with the U.S.O. during World War II, and then on Broadway, film and television.
Bailey won a Tony for the title role in an all-Black version of Hello Dolly!, which also starred Cab Calloway. Her best known stage roles were Maria in Porgy and Bess and Frankie in Carmen Jones, and her hit songs were plentiful: "Two to Tango," "Toot Toot Tootsie, Goodbye," "That's Good Enough for Me," and "Fifteen Years (And I'm Still Serving Time)," to name just a few.

Astronaut/Scientist
(born November 22, 1942)
The first African American to go into space is Philadelphia's own Bluford, 79, who grew up here before earning an aerospace engineering degree from Penn State through the Air Force ROTC program.
After flying 144 combat missions in Vietnam, Bluford became the first African American NASA astronaut in 1979, eventually going into space on the Challenger and Discovery.
Bluford logged over 28 days in space and 5,100 hours on different fighter pilots. After his retirement, Bluford joined the private industry, eventually becoming president of Aerospace Technology, an engineering consulting firm.
More Guion Bluford facts and quotes

Teacher / Poet / Author
March 28, 1898 – February 7, 1977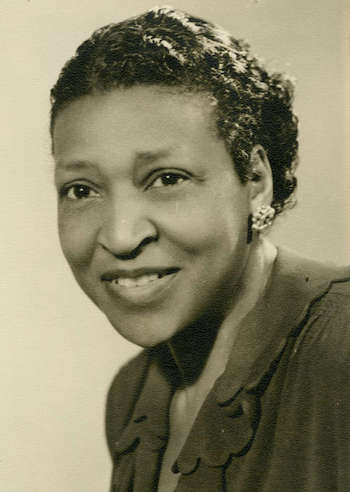 A devoted teacher and principal, Nellie Rathbone Bright was part of the Harlem Renaissance, through her role in the Black Opals, a literary group that published a magazine of the same name from Philadelphia. (The name pays homage to a poem from its first issue). Like similar groups in other east coast cities, the Black Opals were considered an extension of the Harlem Renaissance.
Bright and her family were part of the Great Migration, as they moved from Savannah, Georgia, to Philadelphia when Bright was 12. While studying at Penn, Bright was a founding member of the Gamma chapter of the university's first Black sorority, Delta Sigma Theta.
A landscape painter who was fluent in Spanish and French, Bright also studied at the Sorbonne and University of Oxford, University of Vermont and at the Berkshire School of Art in Massachusetts. She co-authored the book American – Red, White, Black, Yellow, with her longtime colleague Arthur Fauset, which focuses on the history of minorities in the United States.
More Nellie Rathbone Bright facts
RELATED: Juneteenth is a narrative of liberation and struggle that, until recently, was little-known. Who is telling the other unknown stories of Black life in Philly?

Civil Rights Activist
(February 22, 1839 – October 10, 1871)
Octavius Catto was the greatest civil rights leader in post-Civil War Philly.
A statue honoring Catto on the southwest apron of City Hall was unveiled by Mayor Jim Kenney in the spring of 2017. It is Philadelphia's first public statue honoring a solo African American.
Catto was an educator, athlete and major in the Pennsylvania National Guard. He was married to noted teacher and civil rights activist Caroline LeCount.
He recruited African Americans to serve in the military and led a successful protest to integrate Philadelphia's horse-drawn streetcars.
He was assassinated on Election Day in 1871, as Blacks fought for the right to vote.
"All that [the colored man] asks is that there shall be no unmanly quibbles about entrusting to him any position of honor or profit for which his attainments may fit him," Catto said.
More facts about Octavius Catto
RELATED: History Making Production's biopic tells the story of Philly legend Octavius Catto, whose statue we honor at City Hall

Doctor
(March 16, 1846 – August 14, 1922)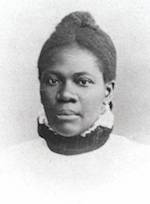 A staunch advocate for the poor and for women, Rebecca J. Cole was the second female African American doctor in the United States, who practiced in South Carolina, North Carolina, Washington, D.C. and Philadelphia.
In 1873, she created the Women's Directory Center, which specialized in legal and medical services for poor women and children, often in their own homes.
Cole's first hand view of poverty informed her public argument with sociologist W.E.B. DuBois, who argued in his landmark 1899 study, The Philadelphia Negro, that African Americans were dying of consumption because they were ignorant of proper hygiene.
Cole accused DuBois of collecting erroneous data from slumlords, and instead argued that high African American mortality rates were the fault of white doctors, who refused to collect complete medical histories of their Black patients.
She also argued her own case, when needed. When working as a representative for the Ladies' Centennial Committee of Philadelphia, helping to plan the 100th anniversary of the Declaration of Independence, she was asked to form a separate Colored Ladies Sub-committee. Cole refused, arguing that Black women should be able to work alongside the rest of the committee, not in a separate group. She won.

Physician / Sexual Health Advocate
February 21, 1909 – December 2, 2001
Dr. Helen Octavia Dickens was encouraged by her parents—former slaves—from a young age to focus on her education. She gained admittance to the University of Illinois medical school, and was the only African American student in her class.
After treating impoverished urban areas lacking medical care, Dr. Dickens gained a master of science degree from Penn, completed her residency, and was certified by the American Board of Obstetrics and Gynecology.
It was in this city that she became the first African American fellow at the American College of Surgeons. She served as a director of the Mercy Douglass Hospital Ob/Gyn Department and also taught at Penn—by 1985 she was named professor emeritus.
Aside from her remarkable achievements, Dr. Dickens was also groundbreaking in her advocacy for sexual health among young women, and led extensive research in teen pregnancy and sexual health issues. She was a medical icon—both in her breaking of racial barriers and women's reproductive rights.
More Helen Octavia Dickens facts and quotes

Politician
(June 27, 1894 – March 27, 1965)
A friend of Eleanor Roosevelt's, Fauset was the first African American woman elected to a state legislature in the country, chosen in 1938 to represent the 18th District of Philadelphia, which was over 66 percent white.
In that role, she introduced legislation that addressed public health, low-income housing and women's workplace rights. She later joined Franklin Delano Roosevelt's "Black Cabinet" to promote African American civil rights.
As a member of the interracial committee for the American Friends Service Committee, she gave over 200 lectures about African American culture to mostly white audiences.
More Crystal Bird Fauset facts and quotes

Writer
(April 27, 1884 – April 30, 1961)
Known as "the midwife" of the Harlem Renaissance, Fauset was an acclaimed writer/editor who used her pen and others'—including Langston Hughes'—to further the African American voice in public discourse.
She was the only African American in her graduating class at Philadelphia High School for Girls. Years later, she was an editor for The Crisis, the NAACP magazine started by W.E.B. Dubois.
The most published novelist of the Harlem Renaissance, she wrote four novels, each with a focus on Black culture and the challenges that confronted it.
More Jessie Redmon Fauset facts and quotes

Businessman
(September 2, 1766 – March 4, 1842)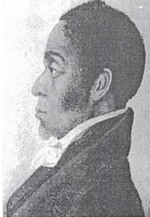 A sailmaker with a bustling business that employed both Black and white workers, Forten was one of the wealthiest Philadelphians of his time—of any race.
He used his position and his fortune to fight slavery, and to demand civil rights for African Americans, successfully leading the fight against a Pennsylvania bill that would have required new Black residents to register with the state.
Born free in Philadelphia, Forten was largely self-taught: He dropped out of school at age 9 to work full-time to support his mother and sister. As a privateer on a ship that got caught by the British during the Revolutionary War, he escaped enslavement by impressing the captain, who ensured he was treated the same as white prisoners of war.
He was released seven months later and walked back from Brooklyn to Philadelphia, eventually becoming an apprentice to sail-maker Robert Bridges, who passed the business on to Forten.
More James Forten facts and quotes
RELATED: Celebrate Black History Month—and beyond—by supporting these 19+ Black-owned businesses that do cool stuff while also doing good

Writer/Teacher
(August 17, 1837- July 23, 1914)
Born into a wealthy family in Philadelphia (she was the granddaughter of James Forten, above) that valued both intellect and activism, Charlotte Forten Grimké was always eager to educate and engage a deprived African American community.
She was the first Black northerner to go south and teach former slaves. During the Civil War, on Union-occupied St. Helena Island, she taught ex-slaves as part of the Port Royal Experiment. While there, she struggled to connect with the islanders who hardly spoke English and who struggled following the daily routines of school.
Nevertheless, once she detailed her experiences in an article published by Atlantic Monthly, more schools started popping up in the south for African Americans. She was also an avid writer, keeping journals that have drawn attention for their insightful take on America during and after slavery.
More Charlotte Forten Grimké facts
RELATED: A cadre of visionary women are behind Guild House Hotel—a newly opened boutique hotel that celebrates the history residing in our buildings by giving props to the early feminists who initially occupied the property.

Writer
September 24, 1825 – February 22, 1911
Harper, a writer, abolitionist and suffragette, was born free in Baltimore in 1825, and spent most of her adult life in Philadelphia, where she was active with the Underground Railroad.
She published over 11 books of poetry and fiction, including Iola Leroy, one of the first novels published by an African American. Her writings primarily focused on social issues: education for women, miscegenation as a crime, temperance and social responsibility.
More Frances Harper facts and quotes

District Court Judge
(February 25, 1928 – December 14, 1998)
A district court judge appointed by President Jimmy Carter in 1977—the first African American to hold the position—Leon Higginbotham was a jurist, a scholar and an orator. He was a voice for the downtrodden who never shied away from a fight.
Two weeks before his death, he testified before Congress against the impeachment of President Bill Clinton.
When Congressman Bob Barr made reference to "the real America," Higginbotham said: "My father was a laborer. My mother was a domestic. And I climbed the ladder and I didn't come to where I am today through some magical vein. So I am willing to match you, any hour, any day, in terms of the perception of the real America."
RELATED: Philly need to start honoring African Americans who have contributed to Philadelphia beyond sports and entertainment—like the late federal judge Leon Higginbotham

Teacher/Civil Rights Activist
(1846 – January 24, 1923)
A teacher in Frankford, LeCount was Philly's Rosa Parks 100 years before the Montgomery bus boycott, defiantly riding street cars and filing petitions to have a law against Black riders repealed.
With her fiancé Octavius Catto, she kept up the fight even after the law was changed: When a conductor refused to stop for her, LeCount—just 21 at the time—filed a complaint with the police, eventually forcing the driver to pay a $100 fine.
She also pushed for the rights of African American teachers and students, standing up to the school board of the Wilmot Colored School to insist a Black colleague become principal because "colored children should be taught by their own," reports noted.
More facts about Caroline LeCount
RELATED: Two local historians suggest honoring Caroline LeCount, Philly's own "Rosa Parks," by replacing the Columbus statue Marconi Plaza with one of her

Firefighter
1977 – December 9, 2014
In 2014, Joyce Craig Lewis became the first female firefighter in Philadelphia to die in the line of duty, while trying to save an elderly woman during a house fire in West Oak Lane.
Lewis knew she wanted to be a firefighter from the time she was 5 years old, watching as firefighters passed by her house at Ridge and Midvale in the Northeast.
Lewis served on several engines and ladders for the Philadelphia Fire Department, including Engine 9, Engine 45, Ladder 21, and Engine 64.
The Philadelphia Fire Department and Club Valiants, an association for Black firefighters, paramedics and emergency medical technicians, honored her with a tombstone shaped like a firefighter's badge.
RELATED: Twelve-plus ways to give back to our veterans who fought to keep us free—from volunteering to donating to sending care packages

Writer, 'Dean' of Harlem Renaissance
(September 13, 1885 – June 9, 1954)
A writer and philosopher, Alain Leroy Locke is considered the philosophical architect of the Harlem Renaissance, a less widely known—but no less important—figure than stars Zora Neale Hurston and Langston Hughes.
The first African American Rhodes Scholar (and last to be selected until 1960), Locke graduated from Central High School and then Harvard University.
Despite his talents, even in England Locke faced adversity. Gay and Black, he was rejected from many schools once he arrived at Oxford University because of his race, and had trouble finding work once he returned home. But he triumphed, teaching and leading at Howard University for 42 years.
Sixty years after his death, in 2013, his ashes were buried in the Congressional Cemetery, where his tombstone reads: "1885–1954 Herald of the Harlem Renaissance Exponent of Cultural Pluralism."

Physician
(July 31, 1932 – October 10, 2013)
Walter Lomax opened his first South Philly medical practice in 1958, where 10 years later he treated Martin Luther King Jr. for a respiratory infection.
He expanded to six health clinics, with over 20 doctors, and Correctional Healthcare Solutions, which sent doctors to 70 prisons in 10 states.
He also founded Lomax Companies, an umbrella for several businesses, including radio station WURD. He contributed to various African and African American causes, both personally and through his Lomax Family Foundation.
In 1994, he bought the plantation in Virginia where his great-grandmother and hundreds of others had been enslaved—what Michael Coard in Philly Mag rightly described as an "expression of real Black power."
RELATED: Philly's MLK Day of Service is the nation's biggest. But it doesn't capture who King really was. We must do better.

Civil Rights Activist
(April 2, 1915 – February 13, 1979)
An activist, lawyer, councilmember and sergeant, Moore lived a never-ending fight—one often for social justice and civil rights.
Most famously, he led a group of protesters at Girard College in 1965 to push for the school's integration.
In May of 1963, Moore organized a several weeklong picket line at the Municipal Services Building to fight for desegregated trade unions. Soon after, he picketed against the Trailways Bus Terminal, demanding that they hire Black workers.
Meanwhile, he advocated for more civic engagement from African Americans and held his own voter-registration drives. Though sometimes controversial for his unrelenting style, Moore was a force for change in civil society.
More Cecil B. Moore facts and quotes
RELATED: In a North Philly neighborhood, residents make the change they want to see

Physician
(July 27, 1856 – October 27, 1946)
Nathan Francis Mossell was a pioneer physician who established the first Black private hospital in Philadelphia, the Frederick Douglass Memorial Hospital and Training School, that both treated African Americans and trained Black nurses and doctors.
Uncle to Sadie Mossell Alexander, he was the first African American to graduate from the University of Pennsylvania medical school, and the first to join the Philadelphia County Medical Society.
Mossell was also an activist, founding the Philadelphia chapter of the NAACP, and joining W.E.B. DuBois' Niagara Movement.
More Nathan Francis Mossell facts and quotes
RELATED: Let's remember that the work towards racial justice is not over. Here, 13+ ways to continue the fight for social justice

Civil Rights Leader
(October 16, 1922- April 24, 2001)
Rev. Leon Sullivan—the "lion of Zion"—used his pulpit and his position as longtime pastor of North Philly's Zion Baptist Church to organize for local African American causes, particularly in employment.
From 1959 to 1963, he led area Black preachers in organizing "selective patronage" boycotts of local companies—Tasty Baking, Sun Oil, Gulf—deemed to discriminate against African Americans in their hiring, urging Black consumers with the slogan "Don't buy where you don't work." The movement opened up several thousand jobs to Black workers and drew national attention, including that of Martin Luther King Jr, who adopted Sullivan's techniques in his Operation Breadbasket.
In 1964, Sullivan opened the first Opportunity Industrial Center, a job-service training program to teach manufacturing skills to Black Philadelphians. OIC still operates today, in 22 states and around the globe. Sullivan led Zion for 40 years, growing it from 600 congregants to 6,000, and turning it into a community hub (the center still bears his name).
Throughout, he also spent time in South Africa helping to fight and dismantle apartheid and creating a set of rules—now dubbed the 'Sullivan Principles' —that serve as guidelines for American corporations doing business in South Africa.
More Leon Sullivan facts and quotes

Painter
(June 21, 1859 – May 25, 1937)
Henry Ossawa Tanner was the first African American artist to gain recognition on the world stage.
Noted for his depiction of landscapes and biblical themes, Tanner's work caught the eye of many, including Thomas Eakins, another famous 19th-century painter from Philadelphia.
Oddly, Tanner thanked his poor health early in his life for giving him the time to hone his artistic skills. He trained at the renowned Pennsylvania Academy of the Fine Arts and Robert Vaux School before moving to Paris and settling there.
More Henry Ossawa Tanner facts and quotes
RELATED: 20 exciting emerging Black artists to watch in Philadelphia right now

Gospel singer / songwriter
(April 21, 1924 – January 16, 1973)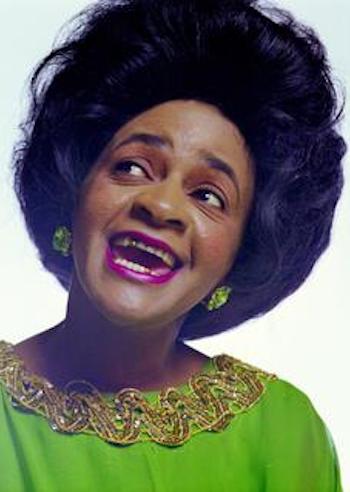 Considered one of the greatest soloists in gospel history, Clara Ward and her Famous Ward Singers—a group started by her mother, Gertrude—toured their signature rollicking gospel sound around the country, in churches, arenas and even, quite controversially, nightclubs. Ward became the group's musical arranger at the height of their success, including when they toured with the Rev. C.L. Franklin, whose daughter—Aretha—considered Ward a mentor.
Ward, who went on to lead the Clara Ward Singers, featured in the Hollywood movie A Time to Sing, with Hank Williams Jr., and was inducted posthumously into the Songwriters Hall of Fame.
More Clara Ward facts and videos

Athlete
c. 1899 – December 21, 1971
Ora Mae Washington started playing tennis at the Germantown YMCA and went on to become the first African American athlete to dominate not one, but two sports—both of which were segregated at the time.
Washington won her first national tennis championship just a year after picking up a racket. Then she found a calling on another kind of court: basketball.
She earned a spot on the Philadelphia Tribunes, one of the most dominant women's basketball teams in history, in 1932. She helped them win 10 straight Women's Colored Basketball World Championships.
Through all of the glass ceilings she shattered as a female African American athlete, she still had to work as a domestic worker cleaning homes to support herself after her athletics career ended.
She was inducted into the Black Athletes Hall of Fame in 1976, into Temple University's Sports Hall of Fame in 1986, and in 2009 she was elected to the Women's Basketball Hall of Fame.

MORE INCREDIBLE BLACK PHILADELPHIANS
Generation Change Philly: The Intergenerational Poverty Buster